Top 6 tips for Startups to Avoid failure in EdTech Industry
EdTech: A New Method of Learning and Teaching through Technology
Edtech startups are sprouting up at an alarming rate. Each promise to solve a problem, transform education, outperform competitors and ultimately change the face of education. The pandemic's global shutdown has compelled schools to adopt edtech solutions at an unprecedented rate. While these characteristics are admirable, there is no doubt that edtech companies are struggling in a market saturated with products and ideas.
Today, there is a clear demand for easily accessible and entertaining self-learning content, especially in the midst of a pandemic that has emphasised online learning. According to HolonIQ, the global EdTech market will be worth $404 billion by 2025, with the education apps market growing by 26% by 2024.
LoreMine Technologies has extensive experience developing online educational solutions. We can help you make your software concepts a reality by providing cost-effective and value-added services.
As a renowned Web and Mobile Application Development Company in India, LoreMine Technologies provides high-quality solutions and have expertise in various technologies such as
and many more.
What are the most common EdTech challenges faced by most startups?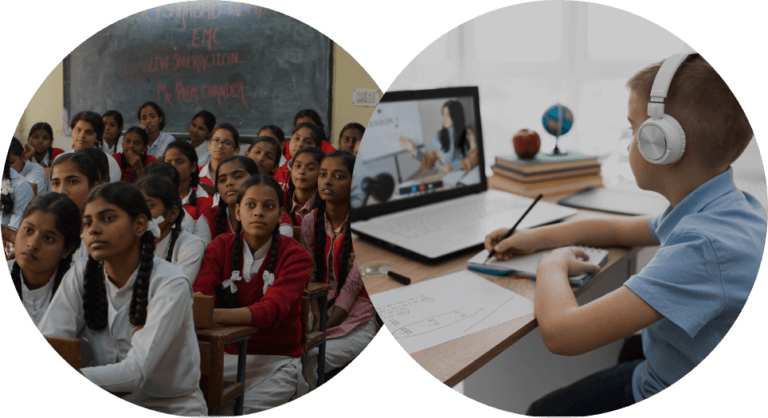 Education is the most ancient sphere that has been stagnant for a long time. On the one hand, this field is eager for advancement and innovation, and it strives to make the learning process more comfortable for both teachers and students. On the other hand, administration and teachers are opposed. Many colleges and universities are wary of technology.
Data Collection and Protection
Academic and start-up world has a big gap between them
6 Important Tips to Avoid failure in EdTech Industry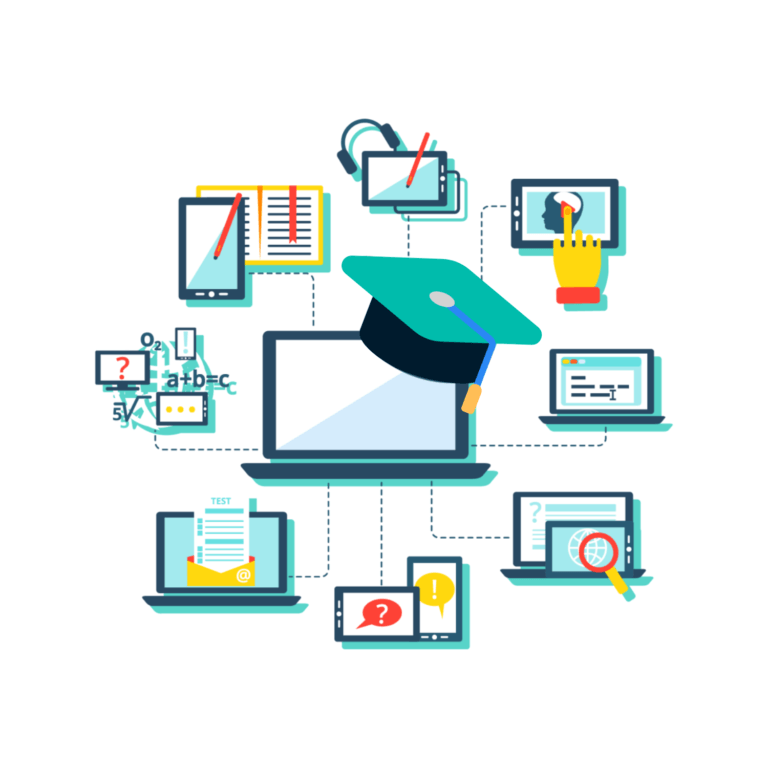 The majority of EdTech startups believe that digitising traditional learning methods and amassing as much content as possible is the best way to succeed. This, however, could not be further from the truth. In reality, the entire approach to learning in the digital age needs to be reimagined from the ground up. Here are the 6 important tips for start-ups to Avoid failure in EdTech Industry.
1) Make certain you understand the education industry
The education industry is a complicated one. Not only do the needs of each school district differ, but edtech products must also appeal to parents, students, administrators, and school boards. Many edtech companies are unable to enter the classroom because they do not understand who they need to gain approval from. Another issue is that edtech creators frequently do not understand the actual needs of teachers and students, but rather their perceived needs. They develop products that solve previously solved problems rather than reinventing the wheel. Edtech startups should not design products for their own sake, but should instead actively investigate what the problems of the modern classroom are and will be.
2) Gamification is a method of motivating people
It's no secret that traditional learning methods are tedious, requiring a long attention span and constant striving. Games, on the other hand, can make learning exciting and enjoyable for the modern clip-thinking user by allowing them to set goals, earn points, advance to the next level, and face challenges.
Edutainment is the combination of studying and game mechanics. Gamification captures attention, inspires motivation, and fosters a desire to learn. Furthermore, it transforms studying from a tedious obligation into something you'd rather do with a cup of coffee than watch TV.
3) Prepare to put in a lot of time and effort
How long does it take to establish a successful business? More than you realise. A thriving business takes years to develop. Having a business plan on paper is just the beginning; you must also work on launching your beta product and, eventually, the final version. You must also devote time to promoting your product to various schools and regions.
Don't forget to surround yourself with the right people throughout this process. Having a good team of talented professionals is always a good idea, regardless of how good of a subject matter expert you are. You will also need to collaborate with teachers, students, and principals to gather feedback so that you can develop technology that best meets their needs.
4) Personalize by getting to know your customer
Users must choose what to interact with on YouTube, Netflix, Amazon, Instagram, and TikTok. Dozens of digital products compete for customer attention every second, so remember that if you are in EdTech, you will face stiff competition.
To attract and retain users, you should provide something relevant, and personalization is essential. Personalization of educational content is becoming the "new norm" as Big Data and AI grow in popularity, making this trend applicable to EdTech services.
5) Maintain your focus on your objectives
This may sound sentimental, but sticking to goals is critical for any new business. Edtech products that claim to improve students' vocabulary should actually do so. This is not only a good life lesson, but it also increases the likelihood that investors, educators, and advertisers will invest in a product that stays true to its initial intentions. Growing and morphing are always beneficial, but in the beginning, they do little to promote success.
Many changes will occur in the field of education, particularly as it is combined with technology. When developing products, it is necessary to connect what is desirable, what the teacher desires, and what must be included in the product. When developing an instructional plan, schools must carefully select applications. Currently, administrators create the education curriculum, and in the future, teachers will select learning management systems, apps, and content. EdTech is changing, and competition is increasing. If you focus on the future, you will quickly adapt and move forward.
Edugraff – An Online Tutoring Platform
Edugraff is an Australian EdTech company. We have created one of the best online tutoring platforms for students, teachers, and coaching centres. Whiteboard, one-on-one or group classes, session scheduling, billing, online payment, wallet, chat, and other features are available in the web application.
We created a Minimum Viable Product that met the client requirements and built the platform to be scalable, reliable, and secure. Further improvements were made by collaborating with the client and developing a change management system to ensure that requirement changes were well documented. We realised that building in stages or short sprints was the best approach. As a result, we were able to focus on the client's changing needs as the client discovered new requirements and validated the outcome.
We selected the development platform based on two major criteria: security and scalability. edugraff.com has students and teachers from all over the world. Additional improvements are also being made.
So, do you have an interesting project to talk about? Contact us right away.