Vue.js
Our best Vue.js developers have years of expertise designing lightweight, elegant, scalable, and user-friendly web interfaces and applications for numerous global clients.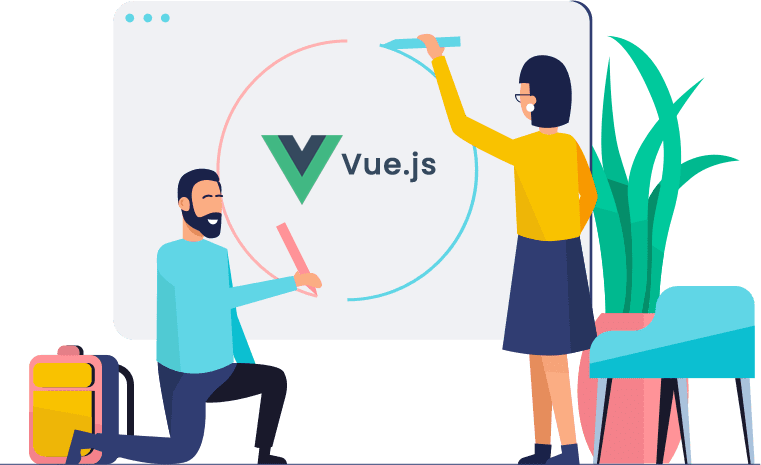 Vuejs makes it simple to create and reuse a variety of UI components.
It is extremely lightweight, with a download size of only 18kb.
Vue.js is simple to integrate into any project, no matter where you are in the process.
To streamline the workflow, Vue.js strongly relies on two-way communication.
Vue UI frameworks aid in the development of modern responsive websites.
Mobile frameworks aid in the development of hybrid mobile web apps.
Static Frameworks for creating static websites
SSR frameworks let developers create server-side rendering apps.