PHP
PHP- Hypertext Pre-processor
We have remarkable competence in building dynamic, high-performance, scalable and database-driven enterprise level PHP application development for the web and cloud platforms.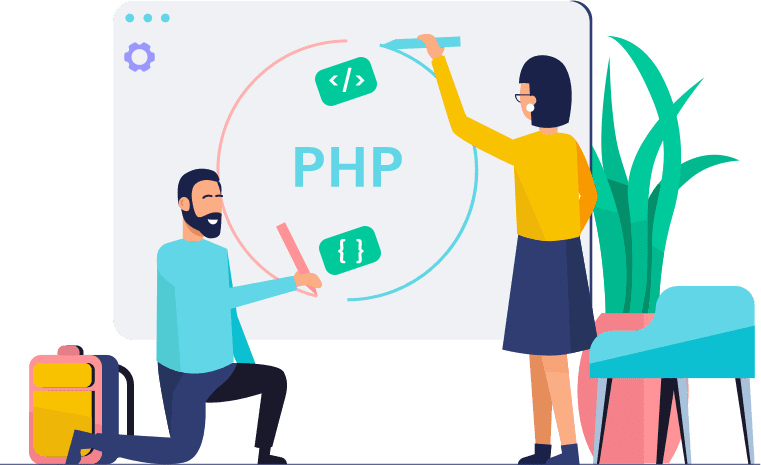 It is a server-side scripting language that is primarily used for web development but may also be used for other applications.
The code can be embedded into HTML, or it can be used in combination with various web template systems, web frameworks, and content management systems.
The most common use is to generate dynamic web pages. The script is usually processed by an interpreter module which converts it to executable code that the server can understand and execute on the fly.