How can Agritech transform traditional farming methods to be more profitable?
New Age Technology in Agriculture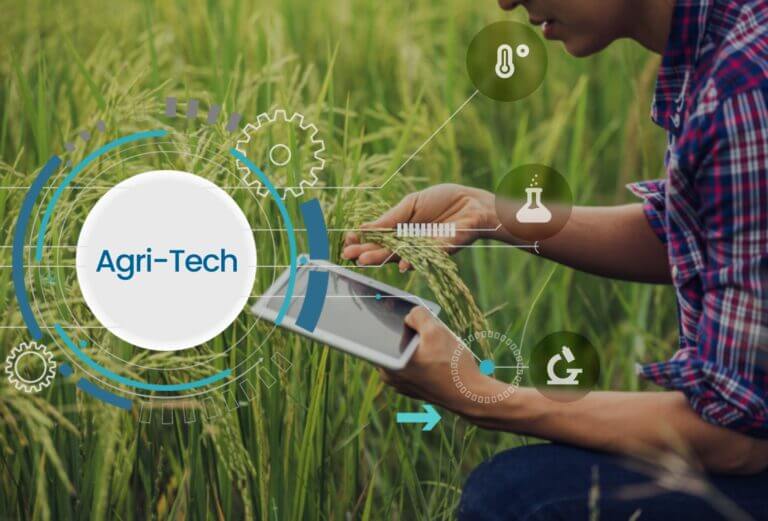 Two of humanity's most serious threats, population growth and climate change, will have a direct impact on agriculture's future. With more mouths to feed and less planet to feed them on, crop agriculture innovators must figure out how to grow more food, faster, with fewer resources by developing new technologies to sustainably scale up the planet's food production mechanisms. To meet these challenges, governments, investors, and innovative agricultural technologies will need to work together. Agritech aims to improve farming by monitoring and analysing weather, pests, soil, and air temperature data.
As a renowned Web and Mobile Application Development Company in India, LoreMine Technologies provides high-quality solutions for various fields in agriculture industry. We have expertise in various technologies such as
and many more.
How is AgriTech transforming the agriculture industry?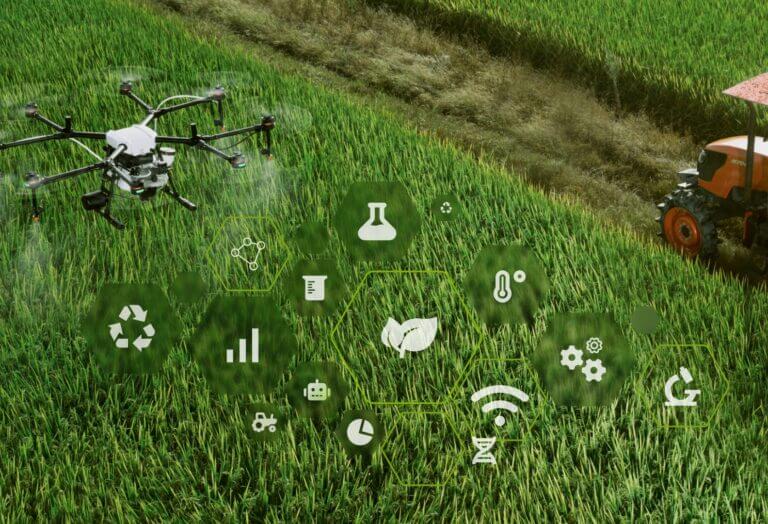 According to a World Government Summit report, agritech can categorize into three major general trends. They are as follows:
Technologies that "produce differently using new techniques"
Technologies that bring food production to consumers while increasing food chain efficiencies
Cross-industry technology and applications
Smart farming tools like autonomous tractors, fruit-picking robots, and fertilizer-spraying drones may sound like science fiction fantasies, but these technologies are already in use in our fields today.
Innovative IoT agricultural technologies are already using for a variety of farming applications. Major use cases include:
Integrated data collection using a variety of field and farm sensors, such as autonomous vehicle sensors, controllers, wearables, and video cameras.
Geofencing enabled by wireless IoT sensors to manage field access
Remote greenhouse and field management via IoT monitoring
Drones and robotics for irrigation, crop health control and assessment, field spraying, etc.
Hydroponics, a cultivation method that leaves behind soil in favour of mineral nutrients in a water-based solution, is another innovative agritech technique that provides an alternative in locations where growing conditions are difficult. This method is frequently using in vertical farming. Vertical Farming is a method of growing crops vertically stacked to save space and in a controlled environment.
Robotics also offers a glimpse into the future of precision agriculture. Here robots pick the crops and monitor soil humidity to eliminate the possibility of water waste.
Why should you create an AgriTech product?
Are you thinking about starting a business in agriculture sector? Forget about the difficulties with traditional methods. We are here to help with our AgriTech Software Development Services!
In the face of global challenges such as unprecedented population growth and climate change, agricultural and farming sustainability trends are critical. Agriculture innovation is the only way to ensure enough food for rising demand. LoreMine Technologies is unwavering in its belief in a better future for humanity. We can easily streamline your agriculture management efforts with IoT, robotics, artificial intelligence, machine learning, and other technology offerings. We have developed Polyhouse Management System for various clients that can offer precise weather forecasts, remote monitoring system, yield forecasts and crop health identification. LoreMine Technologies also assists you in making data-driven agribusiness decisions by providing accurate insights into various parameters.
Our AgriTech Software Development Services including:
Web Solutions
Mobile solutions
Third-party Integrations
Utilize our Agritech and farm management expertise to experience a significant growth spurt in your agribusiness.
So, do you have an interesting project to talk about? Contact us right away.