Swift is the most widely used object-oriented programming language for iOS application development. LoreMine Technologies is a top Swift app development company in Kochi, India. We have an experienced and highly skilled development team that can provide customised Swift app development services based on your business requirements.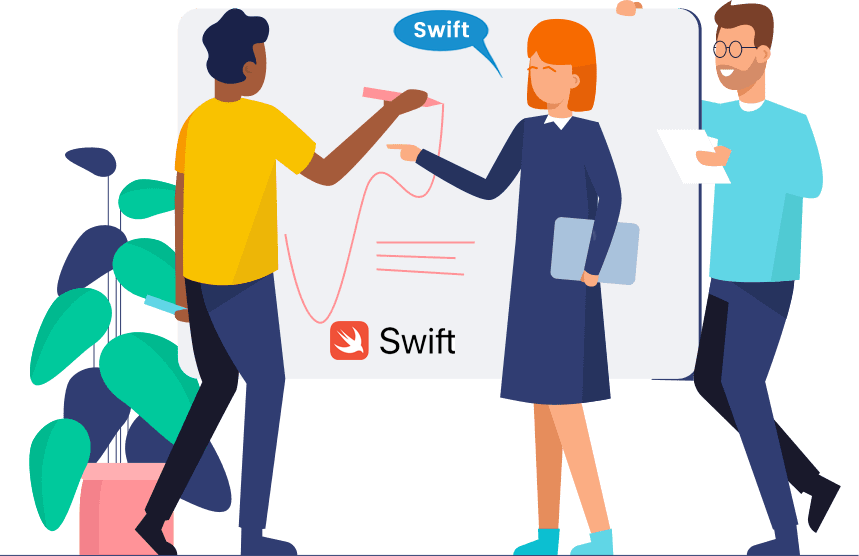 Apple created this programming language. It's primary use is to create apps for the iOS platform. Within their swift development services, development teams use it to write applications for desktop, mobile devices, and servers. The use of this language includes creating native applications for platforms such as iOS, macOS, watchOS, and tvOS. It is an effective programming language for businesses looking for faster mobile applications.
Swift makes it easier for programmers to write and maintain code. The language evolves over time, and its community support has grown. The key advantages include:
Automatic reference counting
Reduced memory footprint
Economical and scalable
Support for multiple platforms
Interoperability with Objective-C
Swift-created mobile applications are highly efficient, secure, and fast. It has enabled businesses to create high-quality apps that are quick and simple to use. This technology is being used by an increasing number of companies, including global enterprises such as Accenture, Uber, Slack, Firefox, and many more.
LoreMine Technologies has a team of professional Swift app developers on staff who provide the best development services. Our mission is to develop effective digital solutions that distinguish our customers from their online competitors. We create, design, prototype, and also maintain applications in accordance with the most recent technological trends and swift app development services standards.
Custom application development, application migration, consultation, and maintenance are all part of our Swift App development services. We take a systematic approach to project management, so finishing and delivering your mobile/web application will no longer be a stressful task for you. Simply leave it to us because we are dedicated to providing dependable and timely services. We have a variety of flexible hiring and pricing models for you to choose from.
If you're looking for dependable, high-quality, and smart app development services, look no further.