Yii
An open-source PHP framework for building modern Web applications quickly. The expert PHP Yii Development team at LoreMine Technologies will help you stay ahead of your competitors.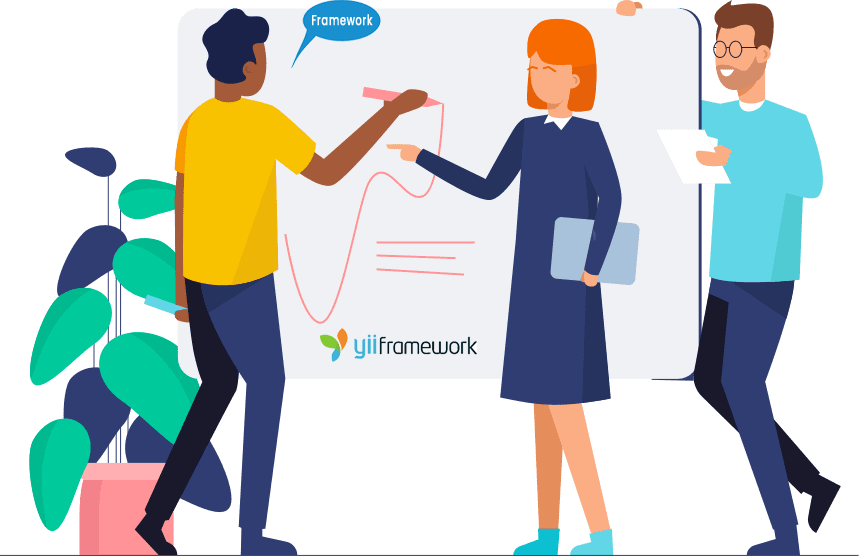 Yii offers secure and expert features to quickly build reliable projects. It is especially well fit for creating large-scale applications like portals, forums, content management systems (CMS), e-commerce endeavours, RESTful Web services, etc. It is because of its component-based architecture and excellent caching support. Currently there are two main versions of Yii are using: 1.1 and 2.0. The previous generation, Version 1.1, is currently in maintenance mode. Yii's version 2.0 is a total redesign that incorporates the newest protocols and technologies, including as Composer, PSR, namespaces, characteristics, and more.
Yii is incredibly flexible. Almost everything of the core's code can be altered or changed. Yii's strong extension architecture allows you to utilise or create redistributable extensions. Some of the main features are:
Speed up the development process.
Excellent Security
Highly adaptable and current technology.
Simple to setup.
Performance-enhancing extreme acceleration.
CRUD functionality and simple form validation.
Efficient error management
Favours growth
Yii programming is ideal for high-traffic, large-scale projects. Deloitte, General, Evergreenteam stack, Web stack, Discovery, Fujitsu, STS, theiconic, etc. are some of the major companies that use this technology for their business.
LoreMine Technologies creates clean and powerful Yii applications with exceptional efficiency and in the shortest amount of time. Our experience and knowledge of PHP coding and frameworks allow us to create a wide range of web apps and websites, including web portals, LMS, custom e-commerce applications, and enterprise web apps.