How SaaS products can help save time and money?
Have you ever wondered what SaaS means? One of the most valuable aspects of doing business in a digital world is our ability to use computers to save time and money. Many industries are beginning to look for new software to meet business demands. By 2022, the majority of the tech world will be focused on SaaS products.
In the last decade, there has been a rapid increase in SaaS adoption. SaaS, like many other enterprise software development trends, has become a confusing and difficult to ignore buzzword. This software delivery method introduces you to the cutting-edge of technology within a set budget. With full professional support, SaaS helps your business save money while remaining highly flexible.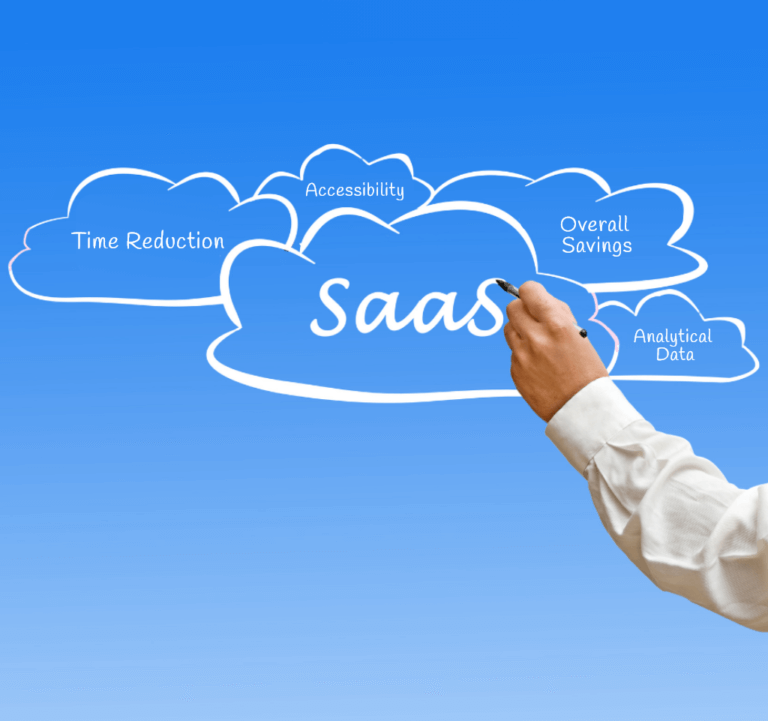 Let's start with a definition: SaaS stands for software as a service, and the name pretty much says it all. Instead of purchasing an expensive commercial software outright, such as Microsoft Office prior to 365, you rent it at a steep discount. SaaS is available in a variety of forms, including cloud storage, ride hailing, and field service operations.  Despite the fact that SaaS can support any industry, demonstrating the model's flexibility, they all have a few things in common. The software is always hosted, updated, and maintained by the developing company on a central server (i.e. the cloud).
 Customers who use SaaS access the service via the internet rather than storing everything on their own devices. In general, you only need to store the basic portal that allows you to use the SaaS platform.  Finally, users typically pay a monthly, annual, or other type of service fee for the software, with the amount varying greatly depending on the service rendered.
What is the significance of SaaS and how can it benefit your business?
If you move your infrastructure to the cloud, you can reap numerous benefits. When discussing what is SaaS software, one thing you should know is that it will undoubtedly reduce your costs and save you time. So, let's go over each benefit of SaaS for your business.
When it comes to setup and installation time, it is not complicated. With so much software, installation becomes complicated and time-consuming. You don't have to worry about that with SaaS products. When you purchase this product, it is already installed. The goal should be to reduce installation time as much as possible, and SaaS addresses that issue.
They almost always save money by saving time. This is also true for SaaS products. Not only do you save time because there is no installation time, but they also offer lower licencing costs and more benefits as a result. When you run a business, you look for benefits like this because saving money can be difficult, and when they find a solution like that, businesses should take advantage of it.
Companies can use SaaS products to gain access to data reporting and intelligence tools. These tools are useful because they can reveal a lot about a company. This aspect of the product can reveal the company's strengths and weaknesses, as well as areas where they can potentially improve.
If you're looking for a product to make your company's life easier, you're probably looking for something that is easily accessible and available at all times. SaaS Products are the solution. These products are available 24 hours a day, seven days a week as long as you have Internet access and can run them on your device.
TykVen - An All-In-One SaaS app for HVAC
TykVen is a simple, user-friendly, and cost-effective SaaS-based application for those in the HVAC industry. It assists you in eliminating all paperwork and avoiding complex and time-consuming excel spreadsheets. The app provides real-time tracking, a calendar view of tasks and workload, and comprehensive reporting. This field service management software has the potential to increase team efficiency and productivity.
It is made up of a Technician Mobile App and an Admin App. Using the app, the service provider can easily and quickly register client requests. The app can be installed on smartphones, giving technicians the freedom to work according to the task schedule. 
During the inspection, it provides a basic estimate of the job. TykVen enables Service Engineers to collect leads and new business during client visits. It does provide the customer with clarity, financial insight, and an estimate of the time required to complete the job. Push notifications will provide the team with the most up-to-date information without requiring any action from the user. Customers may provide feedback on the tasks. This contributes to higher service levels. TykVen provides a number of reports that assist the organisation in tracking its profitability, resource utilisation, and other metrics.
Do you have ideas to build a SaaS platform?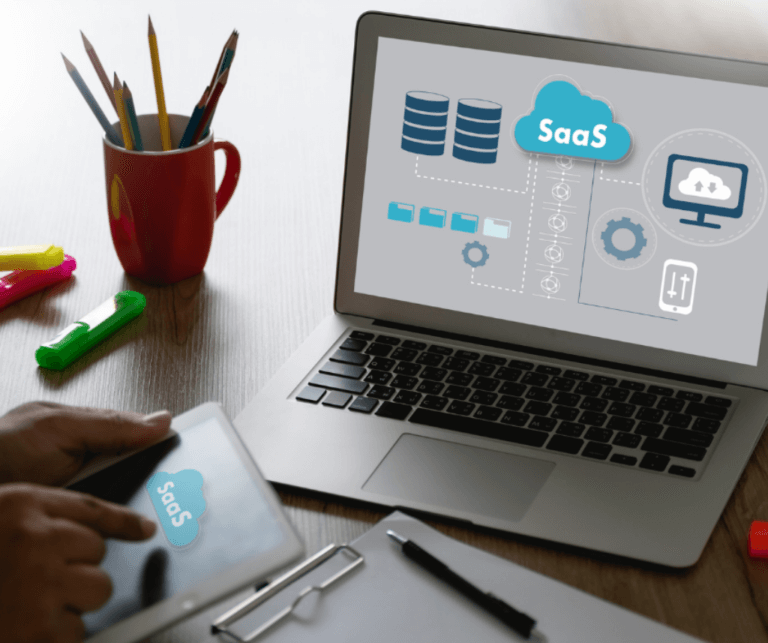 The development of SaaS solutions has proven critical for enterprises seeking to maximise their competitive advantage. If properly deployed, the SaaS platform is a viable business model for both clients and software providers. Take the first step and develop a SaaS application for your business idea with an experienced and tested team.
LoreMine Technologies provides SaaS software development services for both new and existing apps, as well as re-architecting existing apps for the SaaS environment. We implement all of the required components for a successful SaaS solution, including mobile apps, web apps, cloud hosting, APIs, and efficient data storage, with our end-to-end approach to SaaS development services. 
 After the SaaS product is released, we will continue to develop new project features and maintain the entire SaaS application.
So, do you have an interesting project to talk about? Contact us right away.