6 Tips to Prepare Your HVAC System for Winter
Winter has arrived, and your home and office heating systems should have kicked into high gear. The harder it has to work to keep your home at a comfortable temperature as the weather gets colder. A well-maintained heating, ventilation and air conditioning (HVAC) system is the key to a comfortable home during the cold winter days and nights. A poorly maintained system will result in higher energy bills, so stay ahead of the problem to keep your costs low. As a homeowner, you might not think about your HVAC system until something goes wrong. However, with a little preparation and knowledge, you can save time and money in the long run. With that in mind, here are a few winter HVAC tips to help you save money, energy, and avoid technical difficulties.
How to Prepare Your HVAC System for Winter?
Here are 6 Tips for you.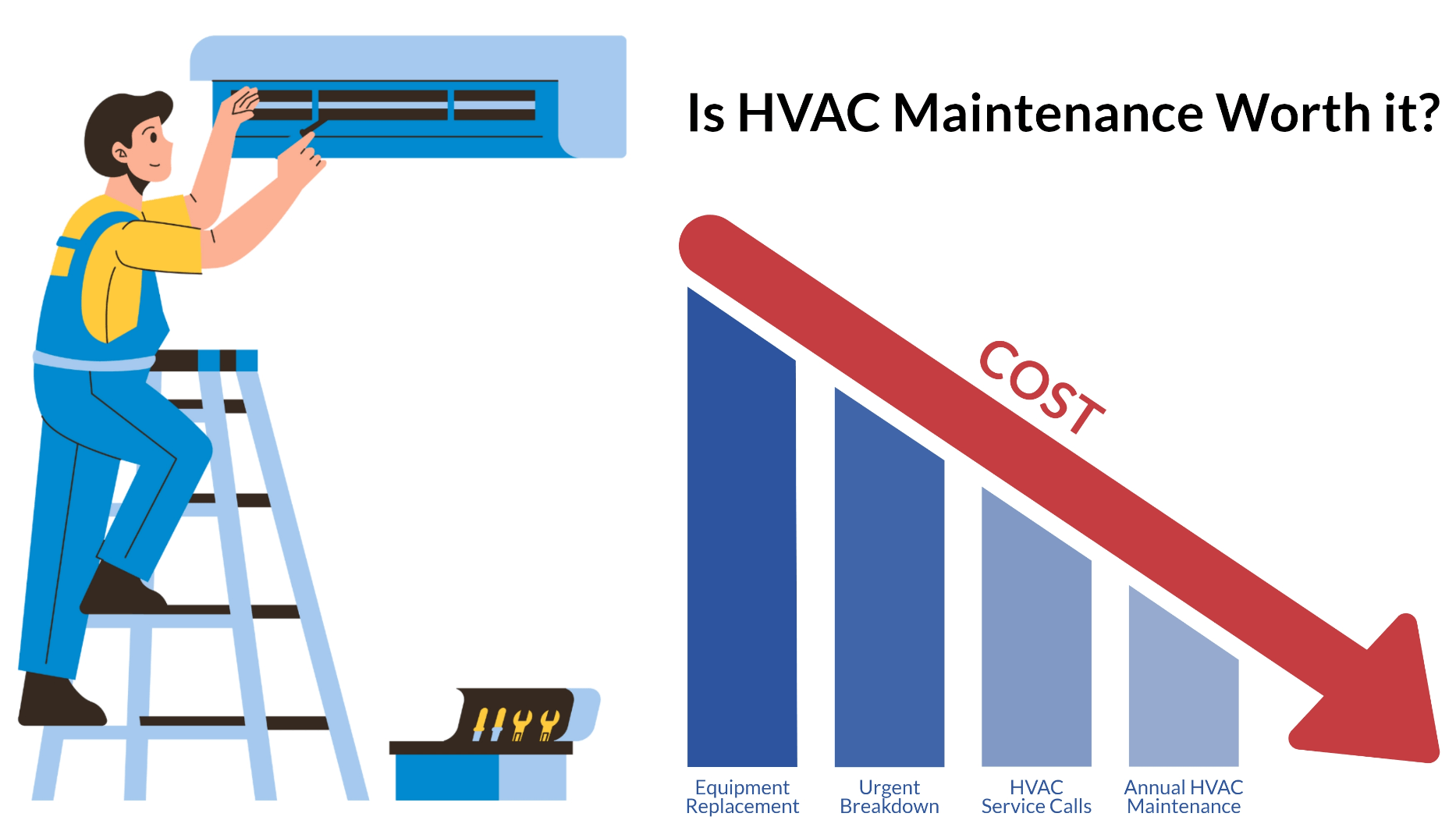 1. The vents should be kept clean
Summer's warm and moist air is likely to cause a buildup of dust, pet hair, summer pollen, and mould in the vents. Clogging occurs as a result of this buildup. Clogged or damaged air vents force the furnace to work harder and can prevent warm air from reaching areas where it is most needed, such as the living room. To ensure that the vents work properly, any clogs must be removed. If the vacuum cleaner is free of foreign particles, it will do the job. Furthermore, clean air vents allow good-quality air to flow throughout the house during the winter.
2. Be Aware of Sounds and Smells
This one is simple but crucial. If your HVAC system makes an unusual sound or is unusually loud, you should have it inspected. The same goes for any strange odours that you suspect are coming from your heating system. You may be hesitant to pay for system inspection, but if something is wrong with your system, the longer the response time, the more expensive the problem becomes.
3. Purchase a Programmable Thermostat
Set a programmable thermostat for your HVAC system to save money. This eliminates the constant temperature fluctuation and fidgeting that could be costing you money month after month. A programmable thermostat allows you to find the ideal temperature for your personal preferences, set it, and forget about it! Furthermore, it saves money on utility bills than constantly adjusting the thermostat.
4. Replace the Air Filters
Air filters should ideally be kept clean (if reusable) or changed on a regular basis. During the winter, air filters should be kept clean. A clogged air filter restricts the free flow of air into the engine, resulting in an insufficient supply of air. More fuel is used as the engine works harder to supply the air. A dirty air filter, on the other hand, is a health risk for any homeowner. It reintroduces clogged contaminants into the air while preventing heated air from passing through. A visual inspection is the quickest way to determine whether the air filter needs to be replaced.
5. Annual HVAC Maintenance
Make sure to plan an annual maintenance visit for your heating system. The best time to do this is in the fall, before the temperature truly drops. But it's still a good idea to do it if you haven't already this year. While it's nice to save money and use as little energy as possible, safety should always come first. Verify the safety of the connections between the fuel and electricity lines. And take all necessary safety measures to avoid a carbon monoxide leak!
6. Ensure that your house/office is properly insulated
Making sure that your home, particularly your attic space, is properly insulated is another crucial step in prepping your HVAC system for winter. The purpose is to keep warm air inside the home throughout the winter. More hot air escapes due to poor insulation, which makes your heating system work harder to keep your home warm. When the winter season arrives, do yourself a favour and make sure your attic has enough insulation.
For HVAC companies it is not easy to maintain and track all their service requests during busy seasons. TykVen is a SaaS platform for Field Service Management. Read to find out more about TykVen.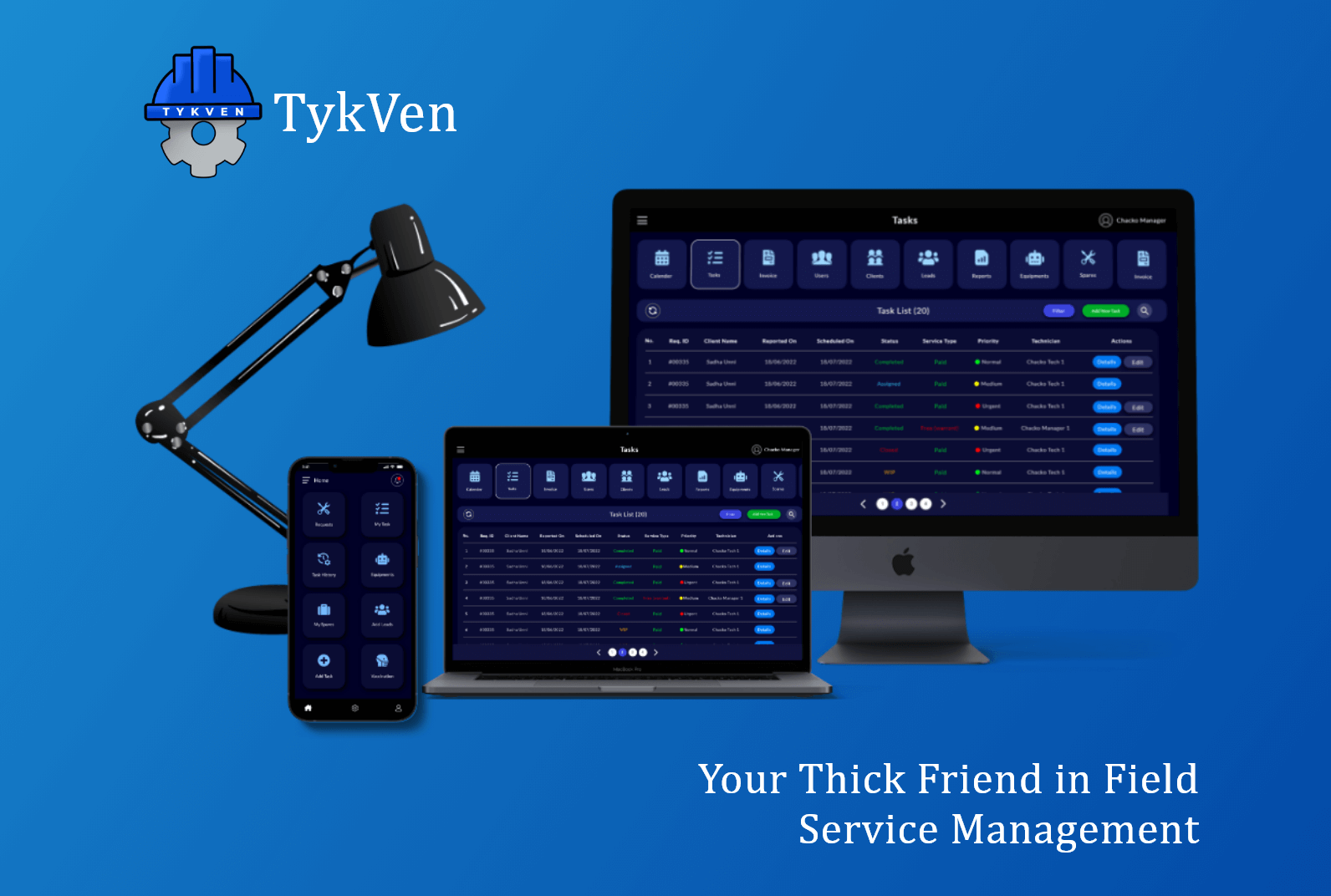 Professionals in the HVAC industry put in a lot of effort all year round. However, due to periodic highs and lows, they frequently rely largely on income made during a single season—the Winter—to sustain them throughout the year. Although the winter is the most lucrative time of the year for HVAC companies, it can also be the most demanding. To manage the rush of calls and keep track of the business coming their way, contractors need the proper tools and procedures. Customer service and job quality frequently degrade when services are ever rushed in order to handle the high volume of demands. Many HVAC Companies find it difficult to schedule jobs, manage service engineers, generate invoices, and track service history due to their hectic work schedule. Well, Not Anymore.
TykVen is a simple, user-friendly, and cost-effective SaaS-based Field Service Management platform for the HVAC sector. It helps you get rid of all paperwork and keep away from complex and time-consuming Excel spreadsheets. The app provides real-time tracking, a calendar view of tasks and workload, and comprehensive reporting. This field service management software has the potential to increase team efficiency and productivity.
Empower your HVAC business with TykVen. They are running a limited period offer to use it for *FREE for a year now.
Want to use TykVen for *FREE?
NO CREDIT CARD DATA IS REQUIRED.
NO COMMITMENTS. CANCEL ANYTIME.
* This is a limited-period offer